For many years, St Ursula's has sought to give generously to support the work of Christ in the world. In practical terms, we aim to give at least a tenth of our income to support charitable causes and missionary activity. We also respond to particular needs through dedicated collections, and our collections at Christmas and Harvest go to Tear Fund (that's The Evangelical Alliance Relief Fund), and in particular to their water project in Uganda, run in conjunction with the Diocese of Kigezi. Our Junior Church also supports this project.
We try to maintain close personal contact with the recipients, and to support them not only with our giving but with our prayers. We invite your prayers for:
the Family Life Mission, and Piotr and Mariola Wołochowicz, and the work they are doing in Warsaw to train men and women in Christian family life;
the Anglican community in Cairo and their "Helping Program", Refuge Egypt, working for the refugees who fled from Sudan suring the civil war there;
the Talagolla Child Development Centre, Professor da Silva's hospital and convalescent home in Ragama Municipality, in the Western Province of Sri Lanka;
the Holy Land Institute for the Deaf at Salt in Jordan;
Cecily's Fund, supporting and educating Zambian children who have been orphaned by AIDS;
the Lifeskills Education Project (Sakh'ulutsha), run by Scripture Union South Africa;
the Church Mission Society, where we give specific support to Andrew and Maria Leake, working on protecting tribal environments in northern Argentina;
Us, formerly the United Society for the Propagation of the Gospel, whose projects cover everything from wells for villagers to bicycles and books for evangelists (we target our support towards their projects in Bangladesh);
the Church Times' Train a Priest hardship fund, which supports people in training for ministry who are in need;
the Passantenhilfe run on behalf of the Bernese churches by the Salvation Army, offering advice and support to people locally without fixed homes;
Zentrum 5 a meeting and self-help centre for immigrants and others, run with the support of the Bernese Council of Churches;
Partners, the Swiss Old Catholic relief agency, with whom we work closely together.
We also give generously to the Bishop's Advent and Lent appeals, which are usually focussed on a specific area where the need is more acute - there are details of these at the relevant seasons on the diocesan website. The current appeal is here.
---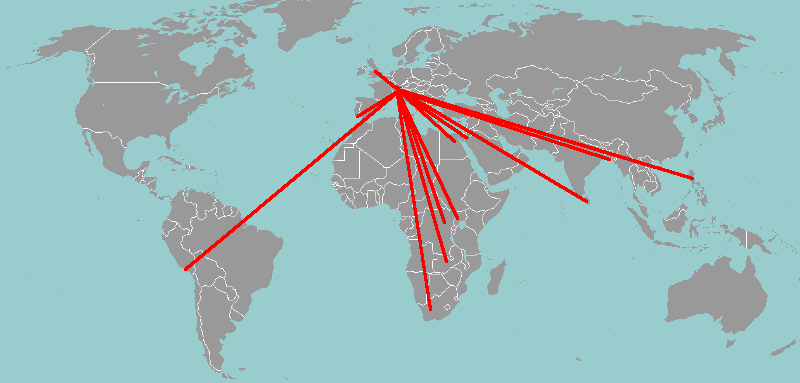 ---
HD - Page last modified 9 January 2018