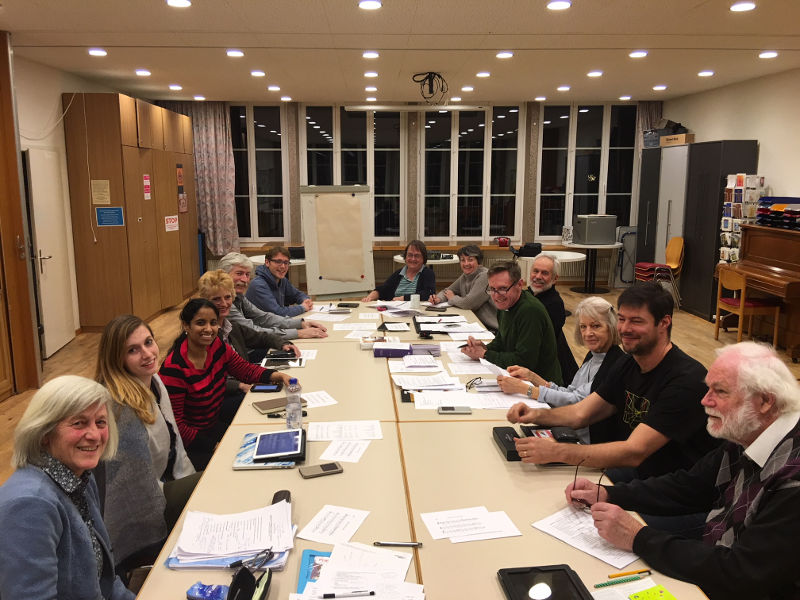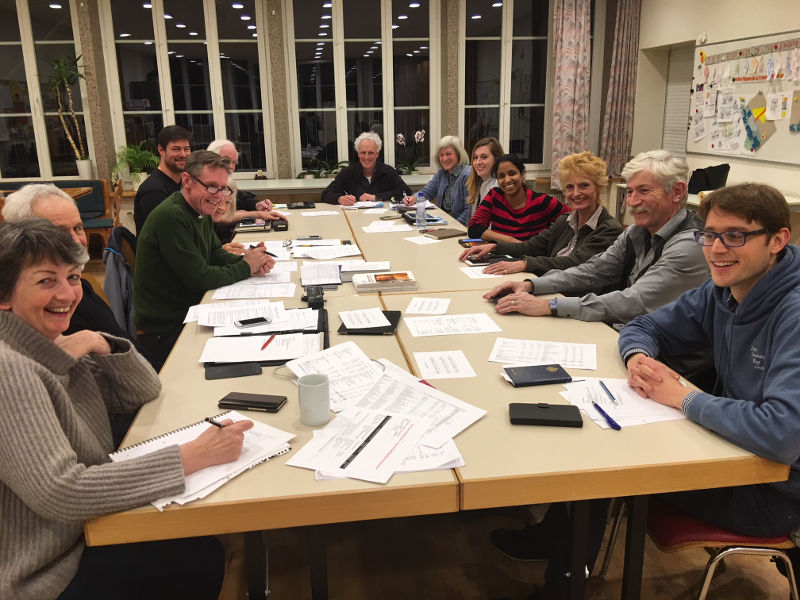 The home number of the Chaplain, Revd Prebendary Stephen Stuckes, is 031 351 03 43. Note that Friday is normally Stephen's day off.
The Chaplain may also be contacted in an emergency on the church's emergency mobile number, 077 495 74 19.
There are a number of other contact people.
Building Team Coordinator: Edi Wildhaber (031 301 75 62)
Caretaker: Rolf Klingler (031 302 48 59)
Catering Coordinator: Lynn Morgan (031 971 13 36)
Church Council Lay Members:

Churchwardens: John Hutchison (032 665 01 81), Maxine Wildhaber (031 301 75 62)
Treasurer: Sue Higson (076 690 50 88)
Elected members: Patricia Carrick (031 971 27 71), Hans Goepfert (031 931 27 42), Henry Hope, Tony Read (033 243 34 32), Edi Wildhaber (031 301 75 62), Ruby Wildhaber (031 301 75 62)
Synod Representatives: Hector Davie (031 971 27 71), Donna Goepfert (Council Secretary) (031 931 27 42), Richard King (031 822 09 21)

Church Office: 031 352 85 67. Church Administrator - Jana Kutesko (Email)
Church Telephone Numbers:

Church Office 031 352 85 67
Church Hall 032 510 22 12

Crèche Coordinator, Sara Hutchison (032 665 01 81)
Ecumenical Contact, Esther Hutchison (031 351 73 47)
Electoral Roll Officer, Patricia Carrick (031 971 27 71)
Energy and Sustainability Team Coordinator: Hans Goepfert (031 931 27 42)
Environmental Officer, Walter Bisig (031 932 41 69)
Junior Church Leader, vacant - contact the Chaplain.
Other contacts:

Françoise Hänggi (031 802 10 05)
Jana Kutesko (031 352 85 67)

Lay Reader, Archana Jacob
Library, Isabelle Wienand (079 864 03 83) and Donna Geopfert (031 931 27 42)
Magazine Circulation and Mailing List, Patricia Carrick (031 971 27 71)
Magazine Collation, contact Annemarie Walthert on 031 331 03 72
Magazine Editor, Querida Long (031 331 41 07)
Neuchâtel Contact, Jenny Veenendaal on 032 841 64 32
Organist, Hans-Karl Pfyffer (026 492 03 26)
Outreach Teams (currently vacant)
Parents and Tots, contact Francine Mariaux (079 792 75 44)
Patchwork Group, contact Elisabeth Pfyffer on 026 492 03 26
Prayer and Care, contact the Chaplain
Rota Coordinator, Ruth Freiburghaus (031 992 56 15)
Rotas:

Chalice Bearers and Servers: Ruth Freiburghaus (031 992 56 15)
Flowers: Vreni Hawker (026 670 62 21)
Intercessions: Esther Hutchison (031 351 73 47)
Organists: Hans-Karl Pfyffer (026 492 03 26)
Readers: Allison Masciadri (031 829 18 69)
Sidespersons: Käthy Hoag (032 377 32 02)
Tea and Coffee: Mary Mead (031 982 00 37)

Safeguarding Officer, Cecily Klingler (031 302 48 59)
Treasurer: Sue Higson (076 690 50 88)

Church Postfinance account: 30-4416-8 (IBAN: CH79 0900 0000 3000 4416 8)
Church UBS account: UBS, Berne (0235), account 235 92.581.510.0 (IBAN: CH41 0023 5235 9258 1510 0)
The St Ursula's Charitable Association Postfinance account is 60-666488-7 (IBAN: CH61 0900 0000 6066 6488 7)

Vestry: Sue Faillettaz (031 832 42 45)
Webmaster, contact Hector Davie on 031 971 27 71
Youth Co-ordinator, vacant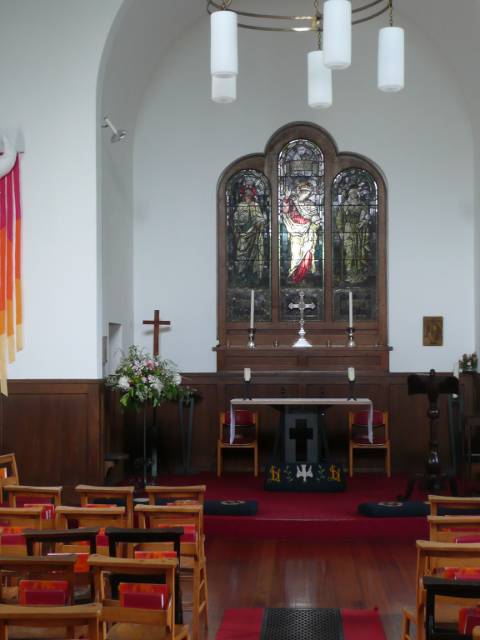 Welcome to St Ursula's
---
HD - Page last modified 14 February 2018