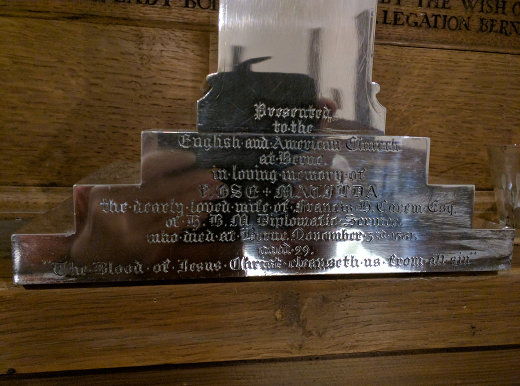 Altar Cross
The altar cross was given to the church in the 1880s, in memory of the wife of the second secretary of the British legation, who had died soon after childbirth. The inscription reads:
Presented
to the
English and American Church
at Berne
in loving memory of
ROSE MATILDA
the dearly loved wife of Francis H. Carew Esq.
of H.B.M. Diplomatic Service
who died at Berne, November 3rd. 1881.
aged 29
"The blood of Jesus Christ cleanseth us from all sin."