| | |
| --- | --- |
| | St Ursula's Finance Page |
---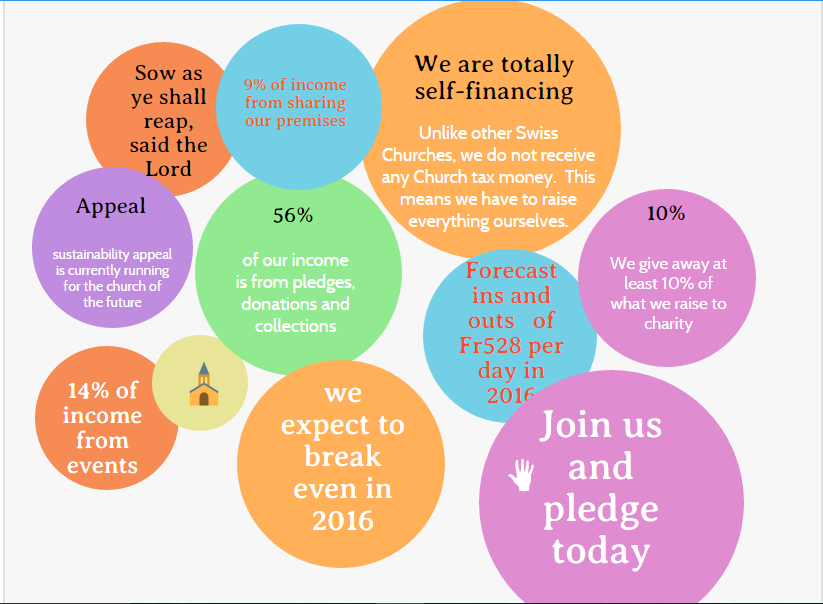 If you wish to donate to our Church please consider a regular pledge, just drop an email to the treasurer@stursula.ch for a form and more info or fill in the online form under this link.
One-off donations can be given direct to one of our postfinance accounts:
For those who do not need tax relief: CH79 0900 0000 3000 4416 8
For those who wish to claim tax relief: CH61 0900 0000 6066 6488 7
You can also give to the church's UK sterling bank account with Cater Allen, GB06 ABBY 1657 1053 6206 8. (The BIC is ABBYGB2LXXX).
Or via Twint: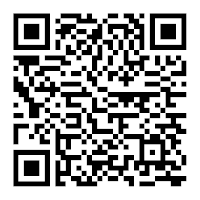 Thank you.
You can also donate to the church using PayPal:
---
Here are links to our:
Budget for 2020
Budget for 2019
Final Accounts for 2020
Income and expenditure summary and statement of assets at 30 April 2022
Income and expenditure summary and statement of assets at 30 September 2021
Income and expenditure summary and statement of assets at 31 August 2021
Income and expenditure summary and statement of assets at 31 July 2021
Income and expenditure summary and statement of assets at 30 June 2021
Income and expenditure summary and statement of assets at 30 May 2021
Income and expenditure summary and statement of assets at 30 April 2021
Income and expenditure summary and statement of assets at 30 November 2020
Income and expenditure summary and statement of assets at 31 October 2020
Income and expenditure summary and statement of assets at 30 September 2020
Income and expenditure summary and statement of assets at 31 August 2020
Income and expenditure summary and statement of assets at 31 July 2020
Final accounts for 2021 2020 2019 2018 2017 2016 2015 2014 2013 2012 2011 2010 2009 2008 2007 2006 2005 2004 2003
Budgets for 2019 2018 2017 2016 2015 2014 2013 2012 2011 2010 2009 2008 2007 2006 2005
---
News and Current Events

Who We Are

Home
---
HD - Page last modified 4 May 2022