We are pleased to announce that the Bishop has appointed the Reverend Prebendary Stephen Stuckes as the next permanent chaplain of St Ursula's. He will be taking up his duties on 1 May. Stephen Stuckes is currently Vicar of Alcombe, near Minehead in Somerset, is Rural Dean of Exmoor and a Prebendary Canon of Wells Cathedral. Stephen is in his fifties, and before he was ordained was in the Somerset police. His wife Jane is currently teaching at a school near Taunton. We pray that Stephen's ministry will bear much fruit among us.
There is also a fortnightly service (normally a eucharist) at the Chapelle Romande at Frutigenstrasse 22 in Thun. This is held at 18.30 on the first and third Thursdays of the month. On the first and third Sundays, there is a service at 17.00 in Biel/Bienne.
There is a crèche and an active Junior Church at ten o'clock on Sundays.
We have numerous Sunday and weekday activities. If you would like to know more about what is going on, the office will be pleased to give you more details. Ring us, or drop by when the office is open for a chat and a copy of our monthly magazine and a welcome leaflet.
Our services are in English, but language is no barrier!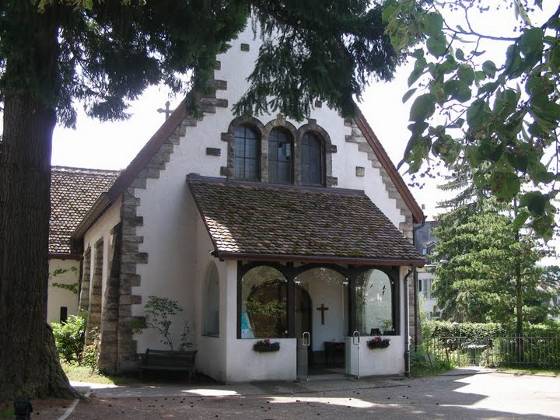 HD - Page last modified 27 April 2017